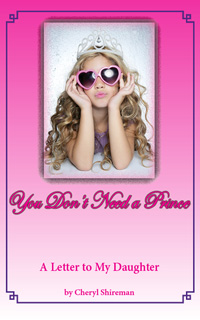 Timeless advice on love for women of all ages!
As women, so many of us buy into the myth that we need a prince to live happily ever after - or at least our verson of a prince. In reality, like the Good Witch tells Dorothy, YOU always had the power. You don't need a prince to be happy. The power to be happy lies within.
Now, instead of a fairytale, let a true story inspire you (or your daughter or a friend).
This book began as an email from a mother to a daughter in college at Indiana University. The daughter was going through a tough time in her relationship. She had mixed emotions about ending her current relationship because she simply did not want to hurt him. To make matters … [Read more...]