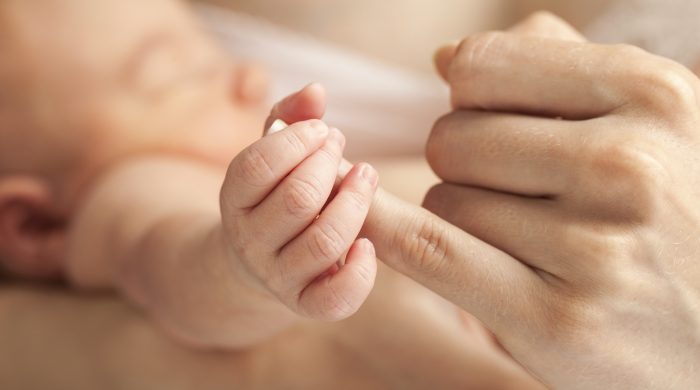 Writing is not a priority in my life. I have spent countless hours writing. My bookshelves are filled with classic novels and books on writing. I've never wanted to be anything but a writer. But writing is still not a priority. I'd like to say that it is, but that would be a lie. You can say that something is a priority, but saying it doesn't make it true. Where do you spend your time and money? That's your priority.  It really is as simple as that.
I started writing in my teens and I never stopped. At least not completely. There were many times, however, when real life trumped fiction. I married my childhood sweetheart when I was nineteen, gave birth to three beautiful children, went through a painful divorce, and then went to work in a factory. I wrote between the diapers, I wrote between the tears, and I wrote between pushing buttons in that much-hated factory. But, in reality, writing wasn't a priority. Various fiction and non-fiction books were created and stuffed under the couch during these years, but as a single parent, scribbling words on paper didn't seem quite as important as paying the bills.
One day, while on my way to work in that factory on second shift, I passed my kids coming home on their school bus. At that moment, I decided to go to college and get a "real" job so I could be home at nights. That was my priority. Being able to support my kids and being at home when they got off of that school bus.
The first day of class, as I walked across the campus of a small community college, the school bell rang, echoing across the green expanse of lawn and serving as a sign. I was in the right place. I was going to make a better life for myself and my children. Fifteen minutes later, I was sitting in my first class behind a girl with a huge bow in her hair. At twenty-eight, I felt old, and silly, and out of place. As she chewed bubble gum and popped a bubble, I fought the urge to get up and run from the room. The only thing that kept me in my seat was the thought of passing that school bus. So, I stayed. I worked full-time in a factory, raised three kids, went to class, and cut wood on the weekends to heat the mobile home we lived in. Buying my own chainsaw and cutting wood was cheaper than trying to heat a dilapidated mobile home nestled in the woods of Michigan.
I wrote assignments for my classes, I wrote some short stories, I wrote bits and pieces of novels when I could find the time. Much to my surprise, my college professors told me I was a gifted writer and I should pursue writing. I remarried and moved from that mobile home into a beautiful home where we had great Halloween parties for the kids and went all-out decorating for Christmas. I watched as my son graduated high school and then enrolled in college. We moved to Indiana for my husband's job, built another house, and made it a home. I drove my daughters to dance class three nights a week, worked various jobs, and went to graduate school. And I wrote when I could.
Now, years later, my three kids all have college degrees, and are happily married. The youngest was married in December of 2010. This year, 2011, is the first time in my life that I have actually been able to make writing a priority. Although I am still working a part-time job, I am now able to devote a full forty hours a week to writing. As a result, I have published two novels this year, and will publish a third before the end of the year. The last seven months has been a crazy and exciting whirlwind. Finally, I am living the life of a writer. I write for a living, and that is, literally, a dream come true. It has been a long time since I first picked up pen and paper as a teenager, but that dream has never faded.
About a month ago my daughter-in-law started looking for a full-time position. She and my son have one child, a two-year-old daughter named Anna. Perhaps I am slightly biased, but Anna is the most adorable child you have ever seen in your life. She is also fearless and highly intelligent. To top it off, she has her daddy's curly hair and her mommy's big blue eyes, and she calls me "Bomb Bomb." Up until now, my daughter-in-law has been working part-time and her mom was watching Anna three days a week. When I heard that she was looking for full-time work, I knew my daughter-in-law would ask me to watch Anna the other two days. The timing could not have been worse. I have the career of my dreams. I not only have the time to write, I have the freedom to do so. In a life that has been filled with taking care of pets and children and houses, I now have an empty nest, and free hours to spend writing. Finally, it is my time.
So, when my daughter-in-law asked me if I would watch Anna, I was prepared with my answer – "Yes. I would love to watch her."
This week was my first week to watch Anna. Yesterday, while Anna was eating pasta for lunch, she leaned forward and stretched out her little arms to me. I moved in and she gave me a hug and said, "Best friends!" in my ear.
And you know what? Writing still isn't a priority. At least not on Thursdays and Fridays.
This post first appeared as a guest post on Heather Adkin's blog. Thank you Heather!  http://heather.bishoffs.com/?p=1997
Cheryl Shireman is the bestselling author of several novels, including Broken Resolutions, the Life is But a Dream series, and the Cooper Moon series. She is also the author of ten books for toddlers including the eight Let's Learn About series focusing on different animals and I Love You When: For Girls and I Love You When: For Boys.