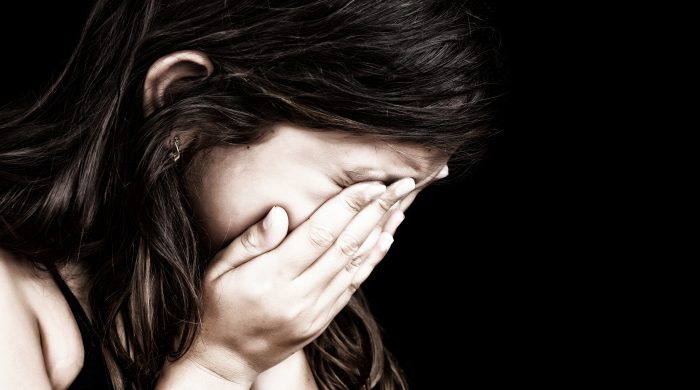 I've spent a lot of the last two days crying. Just a few days ago, and not far from where I live, a little girl went missing. You might have heard about it. The story made the national news. She was nine years old. Her disappearance was not a mystery for long. A trusted neighbor, who was babysitting her, killed her. He killed this precious child by beating her with a brick. Then he dismembered her little body, put her head and hands and feet into his freezer and put the rest of her body into a dumpster. He is jail now. The media moves on. Just another horrific story in a sometimes horrific world.
We think, how awful, and then move on – live our lives and fill our days with things to do.
And yet, for two days I have been unable to move on. Stuck in place and crying for this little girl. No, I didn't know her. But I imagine the unspeakable grief her parents must be experiencing. Worse yet, I imagine her final moments of life. At random moments of the day, I think she should be playing with new Christmas presents. She should be watching a cartoon. Last night, while making a peanut butter and jelly sandwich, I thought of her. I thought she should be home and having a peanut butter and jelly sandwich. Then I crumbled into more tears.
How can anyone look into the beautiful eyes of an innocent and trusting child and do harm? Such evil is unfathomable.
And how – how can God allow such a thing to happen? I know – we all have free will. But why doesn't God protect the children and keep them from such harm? Let the adults kill one another, but protect the children.
I believe in God. I love God. But right now, I am so deep in despair over the horrible death of this precious child that I'm a little mad at God. Why God? Why didn't you protect her? I don't understand it. I'm depressed. If such things can happen to an innocent child, what's the point of any of this? What's the point of life?
I feel shaken. Uprooted. I'm struggling to find meaning. I'm a writer, so I turn to words, but they fail me. They remain elusive and weak.
But I haven't cried yet today, so I guess that is progress. Right? Just don't think about it. There's nothing you can do, anyway. Move on. Do something else so you won't think about the final moments of that precious little girl. Isn't that how we have all learned to cope?
Terrorists crash airplanes into buildings, tsunamis and earthquakes kill millions, little girls are dismembered and put into freezers, and we move on. Turn on the television. Look for something to watch. Anything to keep from thinking. Keep from feeling.
Only, I'm not moving. I'm still feeling. And I'm still asking. Why?
Cheryl Shireman
Cheryl Shireman is the bestselling author of several novels, including Broken Resolutions, the Life is But a Dream series, and the Cooper Moon series. She is also the author of ten books for toddlers including the eight Let's Learn About series focusing on different animals and I Love You When: For Girls and I Love You When: For Boys.