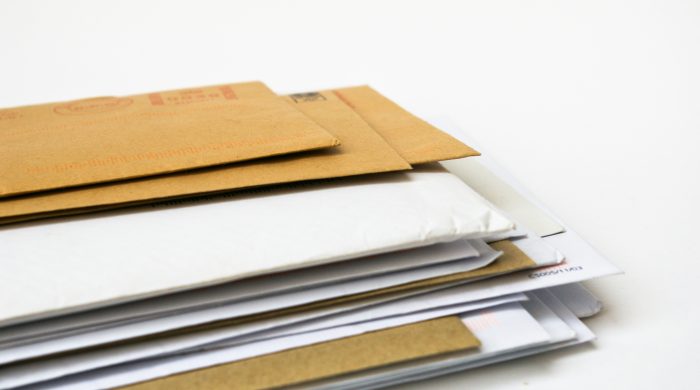 Two more indie writers just signed with a major pubisher. Mark Edwards and Louise Voss, coauthors of Killing Cupid and Catch Your Death just announced that they signed a six-figure deal with Harper Collins. And the best part about it is – Harper Collins came to them.
Not so long ago, an unpublished writer worked hard to create a manuscript and then lovingly submitted it by mailing it off to the mean streets of New York. I remember that – carefully placing sample chapters and a query letter inside of a self-addressed-stamped envelope, and then placing that into a larger manila envelope and, with shaking hands, writing down the address of a publisher in New York that I had carefully chosen from my latest edition of Writer's Market. Then making the trip to the post office and handing my "baby" over to the man or woman behind the counter. I always fought the urge to somehow give them notice of the importance of this particular package. For, you see, it held all of my dreams. Fragile writer dreams in a mere manila envelope.
And then, I waited. Usually for at least two months. Watching the clock every morning and listening for the squeak of the mailman's brakes. Sometimes I was out the door and walking toward the mailbox before he even pulled away. I'd throw him a casual wave. Oh hello Mr. Mailman. Just happened to be walking out my front door as you were driving by. What a coincidence! Might as well stroll out to check the mail. As he pulled away, I would quicken my steps, my heart beating wildly. Every day. Until the day when I opened the box and there it was – that familiar manila envelope with my own address written on it. I always waited until I was back inside the house to open the envelope. Just in case this envelope was "the" envelope. If it was, I didn't want it to be all ripped up. Going in the house, I carefully sliced the envelope open with a kitchen knife and pulled out my manuscript with the inevitable – a rejection slip. Sometimes they were kind and said wonderful things about my manuscript. More often than not, though, they were form rejections – Dear author/writer/loser. The manuscript/submission/piece of crap that you sent us does not meet our requirements/is not quite right for us/is a waste of postage. Or something to that effect.
Never once did someone write, Dahling! We love this! Enclosed are first class tickets to New York. Come and have lunch with us while we talk about publishing your book. We don't even need to see the rest of it. We already love it. Kiss. Kiss. Although I did actually work with an agent at one point, and did come close to getting published, it was only close. No cigar. Instead, my manuscript probably went into a "slush pile" where some underpaid publishing assistant was assigned to pour through thousands of other manuscripts, read a short amount, and then stuff a rejection slip into the SASE before mailing it back to thousands of other aspiring writers.
The slush pile still exists. But, surely, it is getting much smaller. And how long will it be before it does not exist at all? I believe the new revolution of ebooks will make the slush pile obsolete. Why would a publisher spend time going through a stack of unsolicited manuscripts in the hopes of finding a gem that might possibly sell, when, instead, they can browse the Kindle bestseller list on Amazon and see what self-published books are currently selling – all ripe for the picking. You can bet that the most savvy agents and publishers are browsing that list every day.
Stories of indie writers who self-published their own books after going the slush pile route and getting rejected are common-place. And what is becoming common-place is publishers courting these same writers they previously rejected. Because now these writers have proven track records, a growing readership, and perhaps even more importantly, the ability to market their own books. Publishing is a business, like any other. It is a huge risk to go with a writer out of that slush pile. Because you simply cannot predict what the reader will buy. So, going with a writer who already has a proven track record is, obviously, very desirable.
Everyone has heard the story of indie writer Amanda Hocking who signed a cool two million dollar deal with Random House. Like many indie writers, Amanda could not get published so she went the indie route. I would love to have been a fly on the wall on the day those same publishers started contacting her. And many other indie writers are having the same experience – getting that email or phone call from a major traditional publisher.
Now the latest of the pack is the writing duo of Mark Edwards and Louise Voss whose two novels, Killing Cupid and Catch Your Death, were just the in the #1 and #2 Kindle bestseller slots on Amazon's UK site. I have had the pleasure of getting to know Mark over the last few months. I did an interview on his site about my own novel, Life is But a Dream, and we kept in touch afterwards, exchanging emails and joking about how we were obsessed with checking rankings. He emailed me yesterday with the news – He and Louise have signed with Harper Collins. These two indie writers have a four-book deal with a major traditional publisher. He wrote, "It's incredibly exciting. It's something I've dreamt of for a long long time." In a second email he wrote, "Next week we are going to meet our new editor which is the kind of thing I used to fantasize about".
As I read his email tears filled my eyes. Because I knew exactly what he was talking about. Stuffing that envelope. Driving to the post office. Watching for the mail. Opening the envelope with shaking hands. And collecting another  rejection from the slush pile. Over and over again. For years.
Six months ago I self-published my first novel. This novel never saw a slush pile. It went straight into print. It has sold thousands of copies. Yep. Thousands. And every one of those sales – every one of those readers – carries a little piece of my heart. Those readers all hold my dream in their hands. I am so grateful for every single sale. But – would I have been as grateful had I not experienced the slush pile, the years of rejection, and the close but no cigar moments? Probably not. In retrospect – that slush pile was a good thing. Those rejections and long trips to the mailbox only fueled my passion and commitment to become a better writer.
Now the indie writer does not need anyone's permission to publish. Upload your book and it is available in the world's largest slush pile – Amazon. Instead of a rejection slip, you will either sell books or not. It is up to the reader. Just as it, ultimately, it always has been. The whole process is actually more efficient for everyone – writer, reader, agent, and publisher. Just a new way to navigate in the age-old art of crafting words and sharing stories.
Slush pile. Thank you. You will be missed (but not a lot).
NOTE: Since this was posted, Mark Edwards has written his own post and explains the details behind the deal  and why he and Lousie made this decision.  Here is a small excerpt: Because this is about wanting something for a long time and finally getting it. It's about having a dream – the dream of holding a book in your hands with your name on it, with your words inside. A book that might end up in the remainder bins within weeks… or might, who knows, stand the test of time. It might even outlive you. It's about being able to show something to all the people who believed in you – and yes, those who doubted you – and saying, 'Look. We did it. We never gave up and we achieved something.' That, for me, is the most important part of all of this. Finally becoming a published author after so many years of trying. Getting that call to say we had a deal was truly special. Whatever happens now, in this ever-shifting world of books and stories, I will never forget it.
ANOTHER NOTE! Mark Williams wrote an amazing post on this same subject and you must read it. http://markwilliamsinternational.com/2011/07/08/living-the-dream-the-gatekeepers-eat-humble-pie-yet-again/   This is beginning to feel like a huge celebration of writers all across the world. This is not only a great post (but Mark Williams always writes those), the comments are just wonderful! Please join in on the celebration. We all welcome your comments on all of these sites. Happy writing!  🙂
Cheryl Shireman is the bestselling author of several novels, including Broken Resolutions, the Life is But a Dream series, and the Cooper Moon series. She is also the author of ten books for toddlers including the eight Let's Learn About series focusing on different animals and I Love You When: For Girls and I Love You When: For Boys.