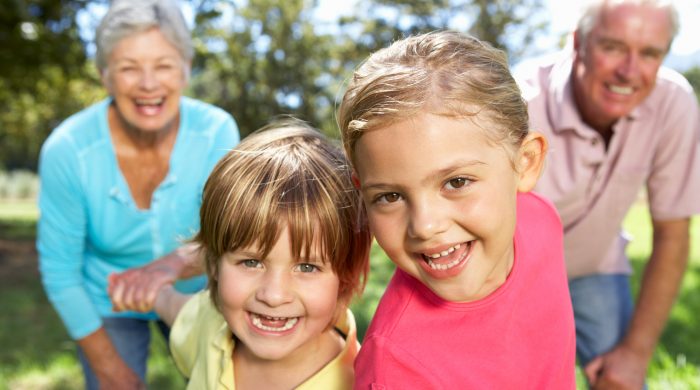 #1 You live in an empty nest, but have a playpen, crib, or highchair in your house. Extra obsessed grandparents have all three.  Give yourself one point for every item you have in your house.  3 points possible
#2 Ninety percent of the photos on your cell phone are of your grand child/children.  1 point
#3 The background of your phone and/or computer is a photo of your grand child/children.  1 point
#4 You call your grandchild to talk to him or her, even though he/she is too young to actually talk.  1 point
#5 Your first grandchild had a "sleepover" during their first week of life.  1 point
#6 You have a toy box or designated closet in your house just for toys (two points for the closet!).  1 point for the toy box, 2 points if you have a designated closet.
#7 Your friends are beginning to dread your visits due to all of your grand baby stories. 1 point
#8 Your grandchild has clothes at your house – particularly pajamas.  1 point
#9 There is a folding stool positioned in front of your bathroom sink so your grandchild/children can reach the sink to wash their hands.  1 point
#10 Sometimes you wish that your children would just give you that grand baby for keeps.  3 points
How did you score?
0-4  You probably moved to Florida to get away from your grandchildren.
5-9  You have some issues and may want to seek therapy
10-15  You are hopeless – you are an obsessed grandparent
16  You are not only obsessed, you are officially a "Stalker Grandma" or "Stalker Grandpa."
Disclaimer: This blog post may have been written by a Stalker Grandma.
Let me know how you scored in the comments section!
(And – really – aren't grand babies the best!!!!)
Cheryl Shireman is the bestselling author of several novels, including Broken Resolutions, the Life is But a Dream series, and the Cooper Moon series. She is also the author of ten books for toddlers including the eight Let's Learn About series focusing on different animals and I Love You When: For Girls and I Love You When: For Boys.