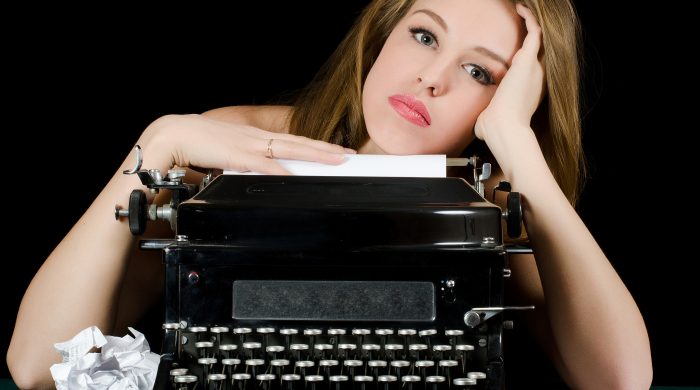 I recently did an interview with David Gaughran that received a lot of attention, so I thought I would share it in my blog as well. Hope that you enjoy it. And if you are a writer, I hope you are inspired!
David Gaughran: Cheryl Shireman was kind enough to answer a few questions. For those of you who don't know her, Cheryl is currently selling over 200 copies PER DAY of the e-book edition of her self-published literary novel Life is But A Dream.
Can you tell us a little about your book?
Life is But a Dream is a novel about a woman who suddenly questions her existence. Her marriage appears to be falling apart, and her only daughter is leaving for college. She goes to a secluded lake cabin to redefine her life.
The book is about how we define our lives, the devastating consequences of depression, the strength of love, and the resiliency of the human spirit.
I've noticed your Life is But a Dream racing up the charts. When did you first realise that it was taking off?
Well, the book is only been out four months now. During the third month my sales started taking off.  Now, the fourth month, I have more than doubled the sales for the third month.
I am still in shock, to be honest. I am very grateful to my readers. They are, literally, making my dreams come true. It is quite humbling. And a little scary!
It's selling in great numbers, and has had some lovely reviews. What do you think people are responding to?
I think readers (especially women) identify with Grace. Many readers have asked me if sections of the novel are true. For a writer, that is the ultimate compliment.
If a reader reads my novel and believes parts of it are true, then that means that I am connecting to them on an emotional level. Perhaps that is what is happening with my readers.
I feel that way about the novels of Elizabeth Berg. Her women characters are always so realistic and I can relate to them. I read her words and I am always thinking, this must have really happened.
It is my hope that I can provide the same sort of experience for my readers.
You've obviously worked very hard to get to this point, but is there one factor you can point to, that really spurred you on?
Perseverance. I started writing at the age of thirteen and never stopped.
In fact, through marriage, three babies, divorce, working in a factory, going back to school, remarriage, graduate school, and all of life's other assorted ups and downs, writing has been the once constant in my life.
Very often, the only difference between a successful writer and an unsuccessful writer is perseverance.
Most of the top spots in the charts, at least those that are occupied by indie authors seem to be genre fiction – thrillers, mysteries, science fiction, fantasy. Do you think there is a reason why other genres like historical fiction and literary fiction haven't done as well? Or do you think that it's just a matter of time?
I have no idea. But I believe the line between traditionally published books and Indie books is continuing to blur. It doesn't matter if it is traditionally published or published by an Indie writer – good writing will attract the reader's attention. No matter what the genre.
You must be keen to build on this success. People like Joe Konrath always say that the best promotional tool a writer has is new work. Do you have any upcoming projects?
After receiving many emails requesting one, I am working on a sequel to Life is But a Dream. When I first published the novel, I gave that idea some thought, but ultimately discarded it – thinking that perhaps I was just reluctant to say goodbye to Grace.
Instead, I wrote my second novel, Broken Resolutions.
But once the emails from readers started coming in asking about a sequel to Life is But a Dream, I started thinking about the possibility again.
I am currently a few chapters into the sequel and it is so fun! Sort of like "hanging out" with an old friend. I am amazed at the way the book is unfolding and believe it might even be a better book that the first.
Very exciting!
What advice do you wish you had been given before you started?
Buy LOTS of stock in Amazon.
Is there any other advice you would like to give people who are considering self-publishing or who are just starting out?
Do it. There is no reason not to. If you dream of being a writer, then you should be a writer. It is within your power.
Write. Read books in your genre, but read the classics, too. Take classes in writing – as many as you can afford. If at all possible, get a degree. Better yet, a graduate degree.
I started college at the age of 28. Until then, it seemed like it was an out-of-reach dream. I was a divorced mother of three. I worked full-time in a factory and went back to college.
The only reason I went to college was to get a better job to support my kids. I was scared to death to even apply. I never felt as if I was "college material". I didn't think they would let me in!
Much to my surprise, I excelled in college. In those writing classes, I began to hone my skill. Give yourself the chance to do the same. One more time – if you dream of being a writer, then you should be a writer. Write.
Thank you David!
Cheryl Shireman is the bestselling author of several novels, including Broken Resolutions, the Life is But a Dream series, and the Cooper Moon series. She is also the author of ten books for toddlers including the eight Let's Learn About series focusing on different animals and I Love You When: For Girls and I Love You When: For Boys.