Alan Nayes, whose latest novel Barbary Point was just released in June, stops by to tell us about three of his novels as well as some upcoming projects. Welcome Alan!
Hi Cheryl. First, I would like to thank you for inviting me to your blog and giving me the opportunity to introduce myself as well as tell the readers a little about my upcoming projects.
I'm basically a Texas guy living in southern California. Love it here, but I get back to my home state as much as possible. Recently bought some land there and plan on fixing up an old ranch house. I started writing in college, but it was music. Very quickly I learned I couldn't sing well—actually not at all–so I took a hiatus from writing until I moved to California where I took some classes in creative writing to relax. Little did I realize then that writing is anything but relaxing—for me anyway. Now reading, that's relaxing.
My novel Barbary Point was released in mid June and is selling on Amazon, Barnes and Noble, and on Smashwords. BARBARY POINT is a love story about a young ambitious woman who is engaged to a wealthy older man. When Kelly English has to fly back to Wisconsin to close out her father's estate, the last thing on her mind is falling in love—again. But that is what happens when Kelly meets a fishing guide while taking care of business at her father's place on Lake Winnebago. It will make you smile, laugh, and probably cry—though the tears won't be because of the price. Only 99 cents!
This June, I plan on releasing Gargoyles as an ebook. GARGOYLES is a biomedical thriller about a beautiful premed student who becomes a surrogate mother in order to help pay for her mother's cancer therapy. By signing the contract, though, Amoreena Daniels is unaware she's just become a pawn in a high-stakes game of biomedical experimentation. Only when the baby begins to move—much too early—does she begin to suspect everything is not quite right with the pregnancy.
GARGOYLES is the first book in the RESURRECTION TRILOGY series.
Book two is PLAGUE and three is (surprisingly enough) RESURRECTION.
Then in July, The Unnatural will be released. THE UNNATURAL is a biomedical thriller/horror story and will leave you guessing until the very end. And trust me—this one's really bizarre. When a cryonics experiment goes horribly awry, a serial killer is loosed on the city of Los Angeles that leaves even seasoned homicide detectives and coroners questioning the evidence. THE UNNATURAL is a tale of cryonics, sex, revenge, murder and the bizarre hybrid creature that leaves an entire city cowering in fear.
In August I switch gears and plan to release RETURN TO UNDERLAND, a children's tale about a couple of kids who discover this real strange cave. How strange?—you'll have to wait until August.
Other stories are in the works, including SMILODON, the story of a huge cat that terrorizes a small town in the Pacific Northwest and HEMLOCK POND, a horror story about a woman and her young son who move into an old farmhouse with a haunted pond on the property.
Thank you again, Cheryl, for allowing me to be a guest on your blog.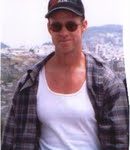 Website http://anayes.com/
Amazon http://amzn.to/jwaVbN
Barnesandnoble.com http://bit.ly/j4mUlk
Goodreads  http://www.goodreads.com/author/show/527589.Alan_Nayes
Facebook http://on.fb.me/mflYEU
Twitter http://twitter.com/#!/alannayes
Blog  http://alannayes.blogspot.com/2011_06_01_archive.html
Smashwords http://bit.ly/kZwoq7