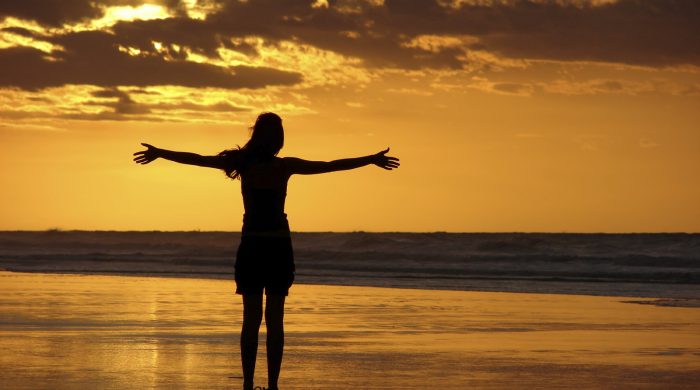 It is January. The beginning of a new year. A time of renewed hope and planning.
I thought about creating this blog last November. I was in the middle of working on a novel (I still am) and thought it might be interesting to have a running account of that work in progress. I asked my husband to create the page (he designs websites) and the page remained empty. In the mean time, I seemed to be slipping deeper and deeper into a hole of my own making. I spent the last year working – almost every waking hour. I was working a part-time job, and also published my first novel. And then a second novel. And a third. One project after another piled up, creating a non-stop atomosphere of work and creation. On top of that, in August, I started watching my two-year-old granddaughter two days a week – by far, the best decision of the year.
I was working 85 hours a week, and that does not include the time watching my granddaughter (which is not work, but a joy).
It got to the point where I could not relax. I started working at five or six in the morning and would not stop working until at least nine at night. And even then, I could not relax. Even though my laptop was closed, my mind was still tangled in the work and my thoughts were trapped. I would try to watch a television show and, instead, just stare at the screen and not hear the words. Sleep offered no escape. Even in my dreams, I was writing or working on a project for my part-time job. I went to sleep thinking about work, I dreamed about work through the night, and I woke from sleep to immediate thoughts of work. I was tired all of the time. I lost the ability to have fun and time spent away from work seemed more like an intrusion than a break. Except for the time spent with my granddaughter, if I was awake, I was working.
Then in December, sometime around Christmas, a tragic event happened not far from my home. A precious little girl was killed. I did not know her or her family. And yet, I cried for three days. It was a horrible event, and surely worthy of many tears. But my reaction was more than that. This horrific event prompted an emotional collapse. I crumbled. For three days I did nothing but stare at the television and fight tears. Slowly, I crawled out of that hole.
A couple of weeks ago, I got up on Monday morning, turned on my laptop to get my day started, and was unable to work. I just stared at the computer screen. One hour turned into two and, still, I stared at the screen. I had a conference call scheduled for noon. I needed to get some work done before that call, but still, I stared at the screen. I couldn't do it. I did not have one more drop of energy in me. I thought about quitting my part time job, off and on, for six months – ever since I started watching my granddaughter. It was just too much. Something had to give. I could not continue to work the part time job, watch my granddaughter, and write. Despite the fact that the part time job was my major source of income, and I love the people I work with, I knew it was the right choice. Perhaps not the wisest choice – perhaps not the choice that made the most sense – but the right choice.
That was almost two weeks ago. I'm still struggling to relax. It seems I have lost the ability. Even as I type this, tension creeps its way across my shoulders and up my neck.
I am working on a novel. It is the first of a series of four books. I am more excited about this writing project than any I have ever attempted. It is the "work in progress" that I had in mind when I began this page. But, now, I realize – I am the work in progress. This year, I will pursue my life-long dream of writing. For the first time in my life, I am writing full time. But I must also learn to live again. To find joy in life outside of the creative process of writing.
Earlier this year, I attended a writing workshop in Positano, Italy with the amazing (and oh so cool) writer, Elizabeth Berg. She asked us to write a statement of intention concerning our writing. I wrote – I want to write true. I meant, I want to write about characters and situations that feel true – that make my readers feel true emotions. That make readers think, Yes, I have felt that too. That's the way it is.
Now, I would like to add to that statement of intention. Yes, I want to write true. It is my goal as a writer. But I also want to live true.
For the next year, this daily blog will focus on that journey – it will follow my attempt to balance the creative process of writing while living my life with joy. Is it possible to do both? I don't know. I've always been an "all or nothing" kind of girl and have a difficult time with balance. But, this year, I am a work in progress. I want to write true and live true. Is it possible? I honestly don't know. But join me and we will see.
Are you a work in progress, too? Are you working too hard and not enjoying your life? Are you thinking about pursuing a life-long dream but always find a reason not to? Do you dream of writing, or starting a new business, or simply changing your life to live in a way that honors your dreams? Are you tired of wondering what your purpose in life is? Are you ready to start the exploration? If so, please join me. I'd love to hear from you. Feel free to share your thoughts in the "comments" section. Maybe my journey will inspire your own. Maybe your journey will inspire mine.
I leave you now with one of my very favorite quotes.
Our deepest fear is not that we are inadequate. Our deepest fear is that we are powerful beyond measure. It is our light, not our darkness that most frightens us. We ask ourselves, Who am I to be brilliant, gorgeous, talented, fabulous? Actually, who are you not to be? You are a child of God. Your playing small does not serve the world. There is nothing enlightened about shrinking so that other people won't feel insecure around you. We are all meant to shine, as children do. We were born to make manifest the glory of God that is within us. It's not just in some of us; it's in everyone. And as we let our own light shine, we unconsciously give other people permission to do the same. As we are liberated from our own fear, our presence automatically liberates others. Marianne Williamson
Cheryl Shireman is the bestselling author of several novels, including Broken Resolutions, the Life is But a Dream series, and the Cooper Moon series. She is also the author of ten books for toddlers including the eight Let's Learn About series focusing on different animals and I Love You When: For Girls and I Love You When: For Boys.