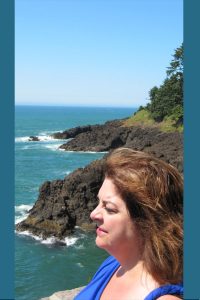 I was anointed a female fictionista by an overzealous Georgia Bulldog fan on Twitter. I immediately took it for my job description.  So, here's what you should know. I write. I write a lot. And, when I'm not writing, I think about writing a lot. You may think we're having a conversation, but invariably I'm stealing your name, asking how to spell it, and secretly describing the look on your face in five words or less in my mind. My writing tends to be dark, moody, and sometimes funny. Sometimes, it can be a bit lyrical or even literary. It's often edgy, so be forewarned. My readers complain they can't put my books down. Or, just when they think they've figured the story out, it changes and becomes something else. My stories tend to be dark and comprised of broken heroines; even the heroes in my books have a few flaws that cause trouble. It's true; my characters may disappoint you or surprise you or piss you off, but I think you'll understand why they do what they do because of the way I write them. I strive to reveal the deepest underpinnings about life, about love, and about human nature, but it's not for the faint of heart. I'll take you through a proverbial emotional ringer before reaching resolution and it's never as predictable as you might think. Do I sound like your kind of fictionista? Come along, darling. This way.
Something else you should know about me is that I'm a huge George Clooney fan. Maybe, Up In The Air wasn't one of his usual gigs, but I loved that movie. And, let's be frank, I watched ER without him for years, but it was never the same. Never. Anyway, I digress. There's a scene in Up In The Air where he's telling this guy to follow his dream after George has told him he's been laid off.  When I saw that scene, it was as if George was practically speaking to me because I was there, two years ago, when I was laid off from a high tech sales job, had always harbored a dream to write full-time, and went for it after that. Is it a coincidence that Up In The Air came out about the same time? I think not.
So now, this is what I do. Write. Write all the time. I'll admit it was hard at first. It still is—hard, harrowing, humbling. Believe me, it would be easier to go out and get another high paying sales job than write for a living because writing causes me to question my mental toughness so much of the time. Can I do this? Am I good enough?
Yet, here's what I've learned: you just have to turn off that voice in your head off or ignore what is being said.  Sometimes, all you need to do is stand up for yourself, stop depending upon the opinions of others, and just go after what you really want.
For me, that's writing. For you, it might be anything else, but just pursue your passion whatever it is.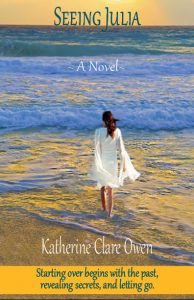 In the Indie Chicks Anthology, Seeing Julia is featured. Seeing Julia is a labor of love and represents a lot of hard work. Truly, this book has caused me as much grief as it has joy. After I first wrote this novel, I entered it into a literary contest and promptly forgot about it. I was busy. I was taking classes at The Writer's Studio, becoming literary savvy, and writing another novel called Not To Us.
I remember it was a Monday morning in early June of 2010 when I received a call from the president of the Pacific Northwest Writers Association telling me I was a finalist in the romance category with my entry of Seeing Julia. "What?"She asked meif I planned on attending the conference. "Well, I guess so." Lucky for me, I attended the summer conference, bought a new outfit, and won the Zola Award and first place with Seeing Julia the night of the awards dinner. It was a surreal moment, when I had to go up to the front of the room with those seven hundred people watching and accept my award. But, truly? I was more concerned about navigating all those tables and chairs on my way up to the podium than actually seizing the moment. As word spread about my writing award win, self-doubt had already set in. It was a fluke. It was dumb luck. As high as my emotions soared about winning; they fell just as fast when literary agents still rejected my work. Yes, the win opened a number of literary agent doors for me, but I wrote several different versions of that novel when a number of them took greater interest, but then wanted to change everything about the story. One agent called me up and lectured me for forty-five minutes about the book and then promised to take a look if I made more changes. I sent her the revised manuscript, but she never called again.
This was a year ago. I was at a crossroads with my writing and myself. I kept thinking if I did what they said and changed it, yet again, I would get to the next step—literary bliss. But I wasn't getting anywhere.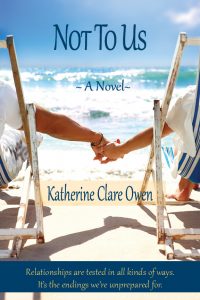 Discouraged, but still determined, I reviewed what the critiques and feedback about Seeing Julia had been. Based on those, I sifted through what I thought would need to be changed and began rewriting the story,working day and night through most of November. With just getting a few hours of sleep each night, I kept up the intense pace and by the time the novel was finished; I knew it was. I'm extremely proud of Seeing Julia. During the process of rewriting it for the last time, I reached an important pinnacle with my writing: I trusted myself. Confidence entered into the realm. And, along with it, swift understanding: I had to make my own literary bliss.
Two additional things became clear. First, it was essential for me to have complete control over the publishing of my work; and second, the publishing industry was in the midst of a perfect storm because of e-books and I needed to take full advantage. And, so I did.
In late April and early May of this year, I released two novels: Seeing Julia and Not To Us. These books are available as e-books as well as print trade paperbacks.
Many wonderful readers have responded to my work. They often reach out to me and let me know how they love my novels. I love and cherish their enthusiasm for my work.
This is literary bliss.
Of course, my family's number one complaint is that I write too much and all the time. Now, add to that the twittering and the facebooking and the wordpressing and now google plus-ing, and checking Amazon, and taking writing classes; it's a full-time gig. But, I wouldn't have it any other way.
The good news is that with the encouragement of my readers and confidence in my writing, I'm working on my third novel, When I See You, and hope to release this book before the end of this year.  And, I already have drafts for two other novels, Saving Valentines and Finding Amy.
Oh yes, there are occasions, rare ones, when I'm not writing. That's when I like to drink a fine wine, check in with my family, and look at my awesome view which I can see when I look up long enough from my computer screen in my writing refuge.
And so, welcome. Welcome to my little piece of the universe.
I'll leave you with this—a philosophy I now live by, borrowed from one of the greatest women tennis players of all time: "You've got to take the initiative and play your game. In a decisive set, confidence is the difference."  Chris Evert
Oh, Chrissy, you are so right!
***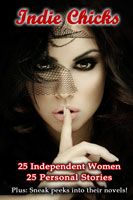 This is one story from Indie Chicks: 25 Women 25 Personal Stories  To read all of the stories, buy your copy today. Also included are sneak peeks into 25 novels!
Seeing Julia
Apple/iTunes http://itunes.apple.com/us/book/seeing-julia/id446055623?mt=11
Smashwords (various e-book formats for Sony e-book, Kobo, Apple iBooks and Diesel)
For more information about Katherine Owen, visit these links:
Website: http://www.katherineowen.net
Blog: http://www.katherineclareowen.com
Amazon Author Page: http://www.amazon.com/Katherine-Owen/e/B004Z3BG3I/ref=ntt_dp_epwbk_0
Follow her on Twitter: http://twitter.com/#!/KatherineOwen01
Connect on Facebook: https://www.facebook.com/KatherineOwenauthor
Katherine on Tumblr, here: http://katherineowen.tumblr.com/